These days there are plenty of healthy food fads, and gluten-free is one of them, although for some is due to health conditions. Before going ahead on what types of gluten food you need to avoid, let's break down on what gluten is.
Gluten itself is a name of the protein that can be usually found in wheat, such as wheat berries, rye, oat, and barley. There are also hybrids of wheat such as spelt, kamut, and triticale.
Why is gluten important, then? Just like a glue that sticks things together, gluten helps to maintain and to keep food in shape. Although some researchers have shown that gluten itself doesn't contain much of nutritional value and not vital for the human body. Some people have also experienced gluten intolerance and allergy, which is why a gluten-free diet is needed.
On the bright side, substituting your usual diet with gluten-free options isn't that complicated. Here is some food that could still be delicious yet gluten-free.
The gift from mother nature
Fruits and vegetables are the easiest choices to avoid gluten. As long as they are fresh with no any other added ingredients, then it should be gluten-free. Lucky for you, they can be found anywhere in the resort from buffet breakfast to a la carte menu. While in Bali, why don't you have a taste of native Indonesian fruits like rambutan, snake fruit, or mangosteen?

And did you know that coconuts are considered to be a gluten-free superfood that you can find easily all over Bali?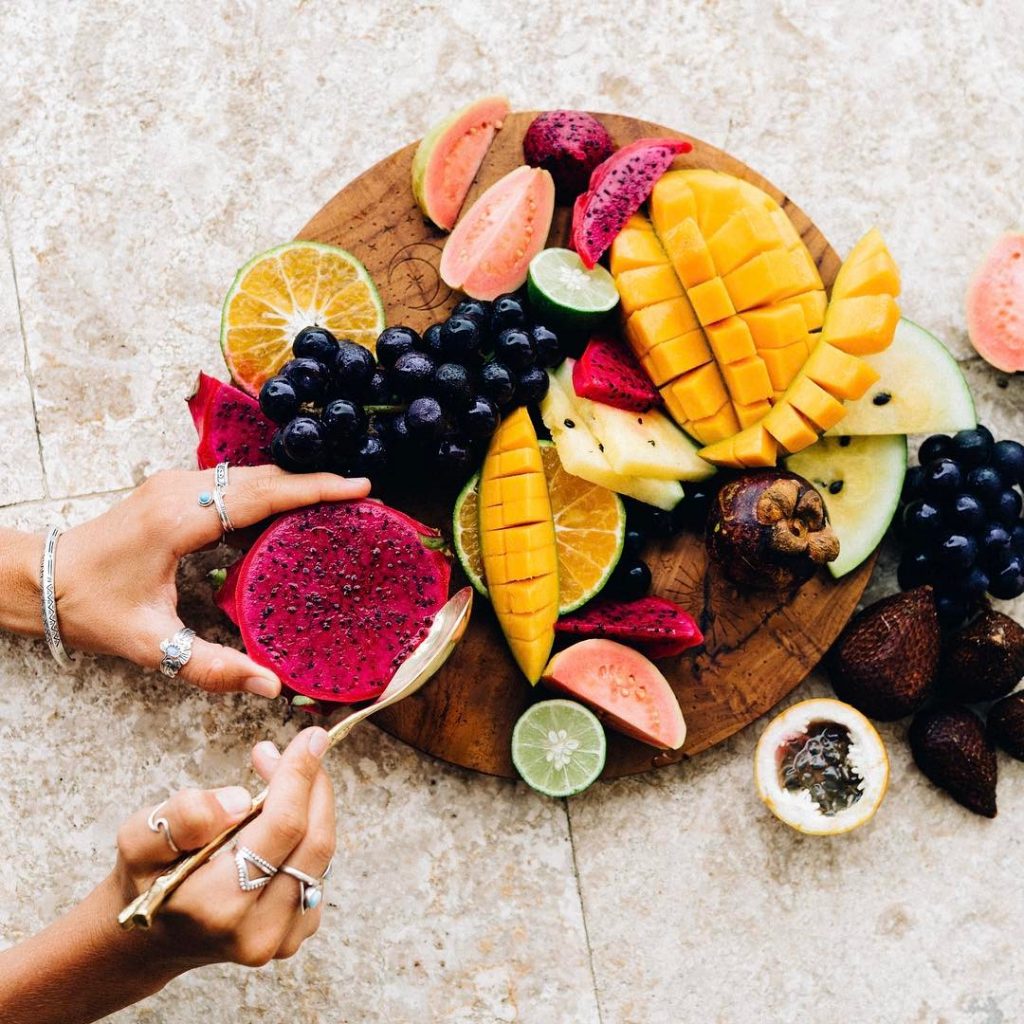 Image source: @elsa_wholesome
An excuse to feast

Meat and white meat are some of the easiest options for a gluten-free diet. But keep in mind that added ingredients on poultry or meat might not make the food gluten-free anymore.
Pork and chicken are also part of most celebrations in Bali. Have you heard of the famous Babi Guling or suckling pig? It is a signature dish and a must-have menu at Balinese ceremonies, from big ones to regular ones such as New Moon and Full Moon celebrations.
Vegetarian options are also available in the Balinese buffet spread such as Urap Bali which is steamed vegetables with grated coconut, or Tipat Cantok – steamed vegetables with peanut sauce. Don't worry, peanut is also naturally gluten-free.


Image Source: Tesco
No need to say goodbye
Not all starches and grains contain gluten. Rice, cassava, corn, soy, potato, beans, chia, and tapioca are just some that are gluten-free – which could also make a great substitute for pastries. So, being gluten-intolerant doesn't mean you have to say goodbye to all the sugary goodness!

And for our guests who have asked, yes, we can make you gluten-free pancakes and waffles upon request during the buffet breakfast, or for your afternoon tea. Do let our friendly staff know should you wish to have a custom dessert too, because the last thing you want to experience on a holiday is not being able to munch all your favourite sweets, right?
Waffle-ism at The Deli
Indonesian Staple
If this is your first visit to Indonesia, you might not be aware that most Indonesians live by rice. It's part of our everyday meal and we eat it with almost everything, from noodles to meat. So if you can't find a gluten-free bread that easily during your Bali visit, opt for rice instead. Like a delicious vegetarian Nasi Goreng (fried rice) perhaps?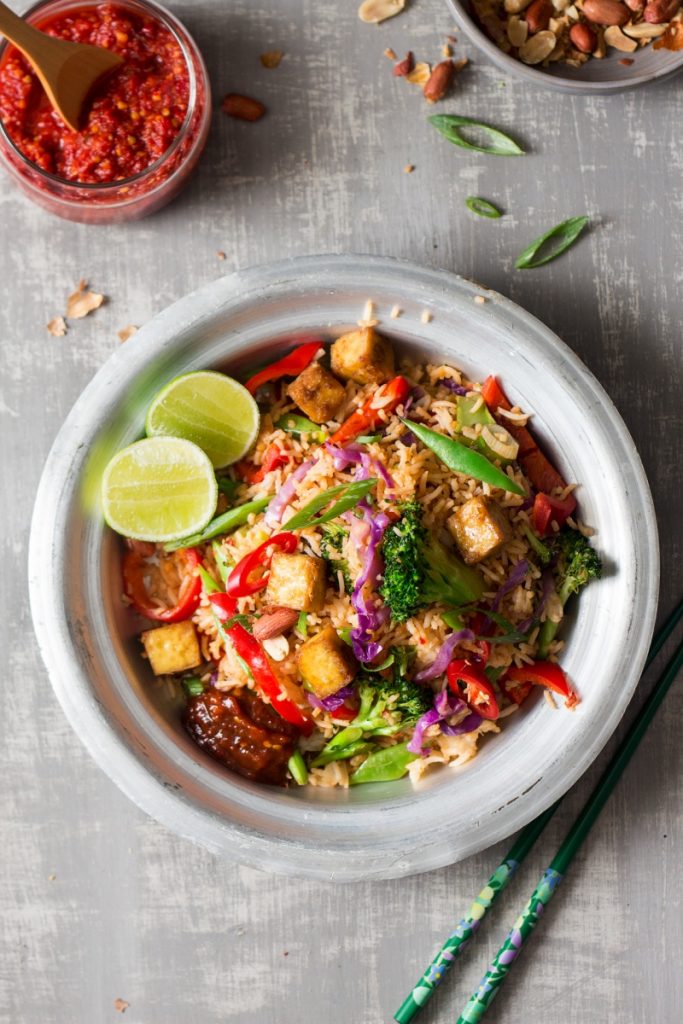 Image source: Lazy Cat Kitchen